Latest News & Statistics from Carol Agle

The number of sales continued to climb in 2015 with stabilizing prices. Lower priced areas have seen robust activity, reducing inventory significantly. ... Read More
I do expect the market to remain very complex and segmented, so results will vary widely across property types and locations ... Read More
Glenwild - Golf Community7994 Glenwild Drive
Bedrooms: 4
Price: $1,650,000
MLS 11602710 More Info
Park Meadows Golf Course Home2710 Broken Spoke Way
Bedrooms: 5
Price: $1,875,000
MLS 11600631 More Info
Colony Elegance - Ski Access71 White Pine Canyon
Bedrooms: 6
Price: $8,250,000
MLS 11502263 More Info
Modern Design in Old Town1185 Empire Ave
Bedrooms: 4
Price: $2,670,000
MLS 11604930 More Info
Upper Deer ValleyRidgepoint 123
Bedrooms: 3
Price: $698,000
MLS 11600085 More Info
Eagle Pointe - Big View!3236 Meadows Drive
Bedrooms: 5
Price: $3,760,000
MLS 11604404 More Info
Significant Oakley Residence425 Boulderville Road
Bedrooms: 7
Price: $7,295,000
MLS 11604531 More Info
Home Close to Ski Resort1279 Empire Ave
Bedrooms: 4
Price: $1,480,000
MLS 11600591 More Info
Glenwild Modern1383 Snowberry Drive
Bedrooms: 4
Price: $3,890,000
MLS 11604041 More Info
Hillside home in lower Deer Valley2221 Solamere Drive
Bedrooms: 4
Price: $2,380,000
MLS 11604776 More Info
Park City Real Estate - Market Statistics
Carol is Chair of the Park City Board of Realtors Statistics Committee. Statistics are issued quarterly. To receive Statistics Committee updates – Click Here to Sign Up.
---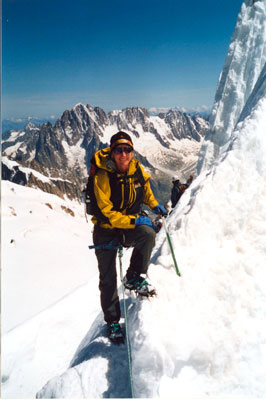 HIGHLIGHTS: Inventory the lowest it has been in over six years.
SALES
The number of sales continued to climb in 2014 with a 26% increase over 2013 in all property types combined, reaching 1,668 transactions in Q3 alone. (ALL of 2013 was 1,817 total transactions!) Q3 sales were the greatest quarterly volume since 2007.
INVENTORY
With 1,160 active listings on the market, at current activity level the absorption rate is down to 5.7 months. Compare this to ~60 months back in 2009!
PRICING
The median price for all property types is rising, but the point to make on current market valuations is that they are highly segmented. Some areas are continuing to see price declines. By price point, there is greater strength at the lower valuations, showing a fairly strong variation at a "break point" around $700,000. Median and average prices are trending up in most neighborhoods. The single family home areas with homes under $700,000 have seen rapid appreciation, but some other neighborhoods see no appreciation or even a continuing value decline, despite the almost frenzied buying of the latest quarter.
DISTRESSED SALES
Short sales and bank owned properties continue to decline, so that they are far less of a factor in our market than in previous quarters. As reported by Rick J. Klein, Wells Fargo Private Mortgage Banker, only 1.17% of active listings are now short sales or bank-owned.
LOOKING FORWARD
Prices in our market have generally been falling for four years, with many parts of our market 40-50% below where prices were at the peak. We are still well below the premium valuations pre-recession, but vigorously starting back up. I do expect the market to remain very complex and segmented, so results will vary widely across property types and locations.
FREE DOWNLOADS
Carol's market commentary (this page) in PDF: Click Here
Park City Board of Realtors latest statistics press release PDF: Click Here

---
PARK CITY / DEER VALLEY REAL ESTATE - STATISTICS - 1999-2015
Number of Transactions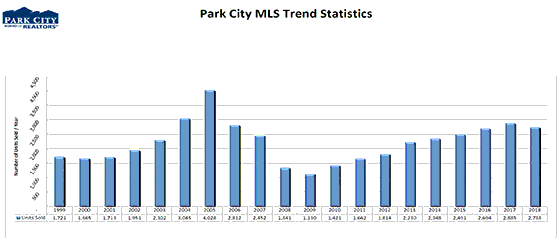 Total Dollar Volume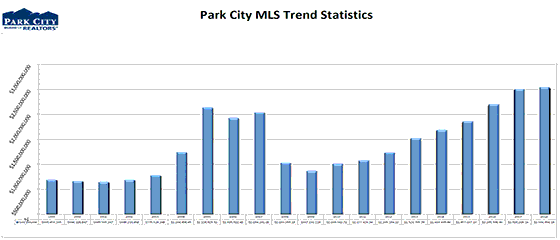 Median Price