Latest News & Statistics from Carol Agle

Total number of sales up 11% compared to this date last year: highest number of first quarter sales since 2007. Total sales volume up 11% compared to last year. .. Read More
Market is highly segmented. Primary homes under $800,000 within the Park City school district are seeing multiple offers. Buyers value top condition, ... Read More
Upper Deer Valley - Knollheim7700 Sterling Drive
Bedrooms: 5
Price: $2,878,000
MLS 11402682 More Info
Park Meadows Home2466 Meadows Drive
Bedrooms: 5
Price: $3,250,000
MLS 11402880 More Info
Upper Colony Home125 White Pine Canyon
Bedrooms: 5
Price: $5,920,000
MLS 11403190 More Info
Park Meadows (McLeod Creek) Home2550 Creek Drive
Bedrooms: 4
Price: $1,086,000
MLS 11400156 More Info
Snow Park - Ultimate Ski In/OutBlack Diamond Lodge #341
Bedrooms: 5
Price: $4,695,000
MLS 11403216 More Info
Upper Deer Valley on Ski Trail7051 Silver Lake Dr
Bedrooms: 6
Price: $6,750,000
MLS 11400631 More Info
Glenwild Home7994 Glenwild Drive
Bedrooms: 3
Price: $1,920,000
MLS 9997571 More Info
Woodland Country Home6150 Diamond Dell Circle
Bedrooms: 4
Price: $438,000
MLS 11400948 More Info
Colony New Construction240 White Pine Canyon
Bedrooms: 4
Price: $5,950,000
MLS 11403070 More Info
Deer Valley Home9 Aspen Hollow
Bedrooms: 5
Price: $1,450,000
MLS 11402029 More Info
Park City Real Estate - Market Statistics 2013 / 2014
Carol is Chair of the Park City Board of Realtors Statistics Committee. Statistics are issued quarterly. To receive Statistics Committee updates – Click Here to Sign Up. Would you like a PDF of the commentary below? Click Here.
---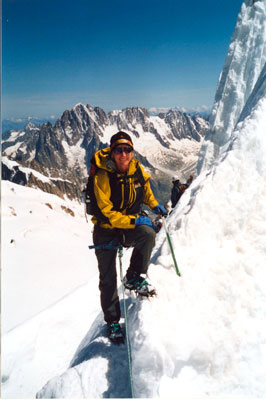 Highlights - 2013 Year, 2014 Q1
Total number of sales up 11% compared to this date last year: highest number of first quarter sales since 2007. Total sales volume up 11% compared to last year. Inventory down 2% from this time last year.
HOWEVER median prices for greater Park City have increased only 2% from last year, and are still well below market high in 2007.
Present Market Overview
Our real estate market is highly segmented. While the overall market median prices are up 2% in the past 12 months, specific segments diverge substantially from this average. In the Old Town area, condo sale were up 41% in number but the median price in condos fell by 22% At the very same time, single family homes in the very same geographic area rose by 63% median sales price. Same area, same time period, condos decreased and homes increased, both substantially.
Bank-owned listings are now below 2% of the market.Distressed properties sold for only 2% below market transactions, significantly lower than national averages.
Inventory
With 1940 listed properties, our inventory is slightly up from the last quarters. The number of closed sales is the highest for a first quarter since 2007. Surprisingly, with Park City real estate showing a total dollar volume at $327 million (an 11% increase over Q1 of 2013), and inventory still low, median prices have risen only 2% in the past year, and still are well below 2007 record high.
A Bit More Detail
Single family homes: After a slow start of SF home sales in January and February, March sales were the highest since 2007, for a total of 159 closed home sales Q1. The most active areas were the Snyderville Basin, Park Meadows, Old Town within the Park City area, and the Jordanelle area.
Outstripping SF sales were condo sales, with large percentage increases. Old Town had a record number of sales, although prices sat steady. The largest increase in condo sales is the Jordanelle area. The rising number of condo sales outside the City Limits is related to the existence of newer properties, with lower HOA fees and lower prices.
Current Activity
Market is highly segmented. Primary homes under $800,000 within the Park City school district are seeing multiple offers. Buyers value top condition, views, newer construction, large windows,, open floor plans. Land is getting very scarce. Sales are increasingly occurring all over the map, both in geography and in pricing. Second home owners are increasing their searches to consider neighborhoods which historically have seen only primary home owners, such as Park Meadows and Mountain Ranch.
The Latest Update
Call Carol! I LOVE to talk about statistics, and about Park City Real Estate.
Would you like this market commentary in PDF?
Click Here to download the PDF
---
PARK CITY / DEER VALLEY REAL ESTATE - STATISTICS
In Units

In Total Dollars

In Median Dollars