Latest News & Statistics from Carol Agle

Park City / Deer Valley has become an extraordinarily segmented market. At the lower prices -- ~$300,000 for condos, ~$600,000 for homes, activity is vigorous and rapid. Prices have stabilized and... Read More
The biggest change in Park City Real Estate over the last year has been a significant reduction in listed properties. Overall listings are down 16% from last year, and 47% below ... Read More
Park Meadows Golf Course Home2981 Estates Drive
Bedrooms: 4
Price: $1,899,500
MLS 9992920 More Info
Kimball Junction / New Park Condo318 New Park Hotel
Bedrooms: 1
Price: $311,000
MLS 9993254 More Info
West Ridge - Views!2550 Lupine Lane
Bedrooms: 4
Price: $4,120,000
MLS 9993832 More Info
Colony Residence - Incredible Design97 White Pine Canyon Road
Bedrooms: 6
Price: $4,395.000
MLS 9989825 More Info
Great Home featuring Panoramic Wasatch Views2574 Silver Cloud Court
Bedrooms: 6
Price: $4,870,000
MLS 9988929 More Info
Cove Condominium2720 Gallivan Loop
Bedrooms: 3
Price: $750,000
MLS 9989371 More Info
Townhome Close to School1375 Quail Meadows # 22
Bedrooms: 2
Price: $349,000
MLS 9991772 More Info
Large Silver Lake HomeAspen Hollow - 8165 Royal St East
Bedrooms: 5
Price: $1,599,000
MLS 9994913 More Info
Country Ranchette Close to Everything1589 Little Kate Rd
Bedrooms: 4
Price: $925,000
MLS 9994554 More Info
Open, Easy Home - Big Views3320 Mountain Lane
Bedrooms: 6
Price: $1,448,000
MLS 9993548 More Info
Park City Real Estate - Market Statistics 2012
Carol is Chair of the Park City Board of Realtors Statistics Committee. Statistics are issued quarterly. To receive Statistics Committee updates – Click Here to Sign Up.
---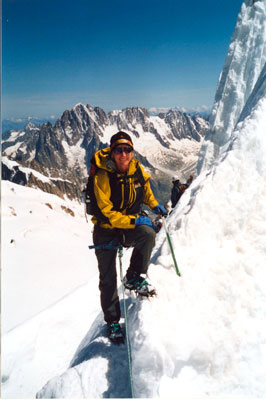 HIGHLIGHTS: A yearly increase in the number of sales (+9%) and total dollar volume (+15%); inventory the lowest it has been in over six years (down 47% from 2008 peak); a slight gain in median prices in most areas..
SALES
The number of sales continued to climb in 2012 with a nine percent increase over 2011 in all property types combined, reaching 1,817 total transactions. This is up 61% over the low point in 2009. Sales for the year were very strong after the first quarter of 2012. Fourth quarter sales were up 28% from Q4 2011. The total volume of real estate sold for the entire market area (Summit and Wasatch Counties) reached $1,240,542,783 in 2012 -- a 15% increase over 2011.
INVENTORY
With 1,879 active listings on the market for 2012 compared to 2,146 in 2011, the inventory level has decreased by 12% year/year, and is down 47% from the peak of listing inventory a few years ago. Based on the past three months' sales, this inventory represents a 10-month supply.
PRICING
The median price for all property types combined is $395,000, a 13% increase over last year. Median single family home prices continued to rise in most areas and had a five percent increase overall, reaching $548,107. The median price for condos also increased seven percent to $343,000 (for the entire market area.) Vacant lots had the best performance in 2012 with a 22% increase over 2011 reaching $213,750.
Within the Park City Limits area, median single family home prices show an 8% increase over last year to $1,077,500. Condos are down three percent to $522,500 and vacant land is down two percent at $475,000. In contrast, within the Snyderville Basin and Jordanelle areas, the median price for a single family home is down five percent to $649,000, while condos are up 14% to $308,543, and vacant lots are up 51% to $249,500 over 2011.
DISTRESSED SALES
The number of distressed properties on the market has continued to drop through 2012 and the number of Notices of Default has decreased compared to previous years. Interestingly, the prices of distressed properties that come on the market are listed very close to market price or sometimes even above market. For the fourth quarter in Summit County, distressed sales accounted for only 13% of total sales which is down 31% from the fourth quarter in 2011, according to data compiled by Rick Klein of Wells Fargo Private Mortgage.
LOOKING FORWARD
Prices in our market have generally been falling for four years, with many parts of our market 40-50% below where prices were at the peak. Downward pressure on prices now seems to be diminishing in most areas.

Would you like this market commentary in PDF? Click Here to download PDF
---
PARK CITY / DEER VALLEY REAL ESTATE - STATISTICS
In Units

In Total Dollars

In Median Dollars