Park City Real Estate Statistics / Trends
Carol is Chair of the Park City Board of Realtors Statistics Committee. Statistics are issued quarterly. To receive Statistics Committee updates – Click Here to Sign Up (Email)
---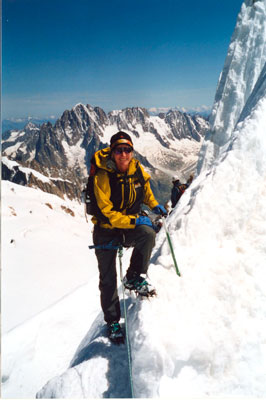 HIGHLIGHTS
We have reached valuations similar to before the 2008 recession. The Park City market has been stable, showing mild valuation increases, over the past five years.
SALES
The number of sales continued to climb in 2018 accompanied by general price increases of 8.8%.
INVENTORY
Inventory has recently increased a bit. This has not depressed valuations; prices continue to trend steady to slightly upward.
PRICING
The median price for all property types is rising, but the point to make on current market valuations is that they are highly segmented. Some areas are continuing to see price declines. By price point, there is greater strength at the lower valuations, showing a fairly strong variation at a "break point" around $850,000. Median and average prices are trending up in most neighborhoods. A significant trend is an increase in the premium paid for new construction. I attribute this to a reluctance of buyers to purchase based on significant remodeling workload. The new-construction premium on a price-per-square-foot basis is around 35%.
LOOKING FORWARD
Valuations vary widely across property types and locations. The Park City / Deer Valley market remains unusually complex and segmented. I expect this complexity to continue, in an otherwise basic upward trend. An additional emerging trend which I expect to continue is robust interest in areas outside Park City proper, such as Kimball Junction, Kamas, Heber City, and Midway.
Park City Real Estate Statistics / Data
Latest Graphs of the three primary statistical indices of market trend. These provide an overview of the entire Park City region. For a complete, detailed set of statistics graphs, Click Here. (Opens a readable/downloadable PDF in a separate window.)
---
Total Number of Sales - Includes ALL properties (Homes, Condos, Lots) in the Park City Area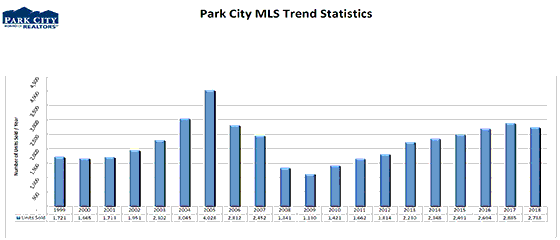 Total Dollar Volume - Aggregate Real Estate Transactions, Entire Park City Region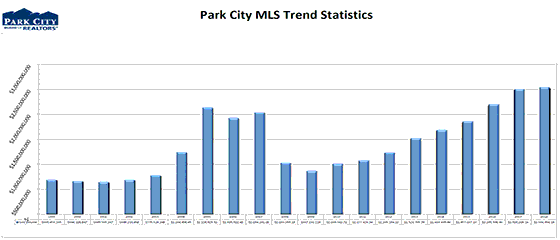 Average Price - The Whole Enchilada! -- Average of Every Transaction in the Park City Region