Latest News & Statistics from Carol Agle

Median price of a Single Family Home in the Park City limits is $1,630,000, up 18% in a year.
Median price of a home in the greater Park City area, outside the city limits is $975,000, up 11% in a year.
Median condominium price in Park City is $650,000, up 16% in a year.
Market remains highly segmented, with micromarkets of high value still existing.
Red Ledges - Golf, Huge Views457 Ibapah Peak Dr
Bedrooms: 4
Price: $1,460,000
MLS 11805209 More Info
Super Hillside Home - Close but Private Setting4700 Nelson Court / Cedar Draw
Bedrooms: 6
Price: $3,620,000
MLS 11805843 More Info
Canyons Luxury Home98 White Pine Canyon Road
Bedrooms: 6
Price: $7,250,000
MLS 11800250 More Info
High Lot with Commanding Views2740 Bear Hollow Drive
Bedrooms:
Price: $1,998,500
MLS 11804874 More Info
Extraordinary Glenwild Residence575 Mountain Holly Rd
Bedrooms: 5
Price: $4,650,000
MLS 11804459 More Info
Park City Real Estate Statistics / Market Trends
Carol is Chair of the Park City Board of Realtors Statistics Committee. Statistics are issued quarterly. To receive Statistics Committee updates – Click Here to Sign Up.
---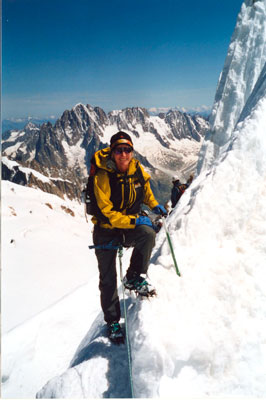 HIGHLIGHTS
Inventory is the lowest it has been in over six years.
SALES
The number of sales has continued to climb in 2017, accompanied by general price increases in the range of 6%. 2017 showed volume almost equal to the peak year of 2007, and total dollar volume well above, indicating a clear end to the years of distress.
INVENTORY
With 1,021 active (single-family and condominium) listings on the market (May 1, 2018), and days-on-market at about 180, the absorption rate is down to about 6 months. Compare this to ~60 months back in 2009!
PRICING
The median price for all property types is rising, but the point to make on current market valuations is that they are highly segmented. Some areas are continuing to see price declines. By price point, there is greater strength at the lower valuations, showing a fairly strong variation at a "break point" around $700,000. Median and average prices are trending up in most neighborhoods. Prices in our market generally fell for four years, with many parts of our market down 40-50% from the peak. In the last five years, prices have trended back up -- we are now approaching pre-recession valuations. However, the market remains unusually complex and segmented.
LOOKING FORWARD
Valuations vary widely across property types and locations. I expect this complexity to continue, in an otherwise basic upward trend. An additional emerging trend which I expect to continue is robust interest in areas outside Park City proper, such as Kimball Junction, Kamas, Heber City, and Midway.
FREE DOWNLOADS:

---
PARK CITY / DEER VALLEY REAL ESTATE STATISTICS (1999-2017)
Total Number of Sales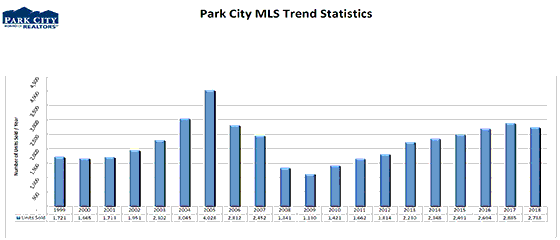 Total Dollar Volume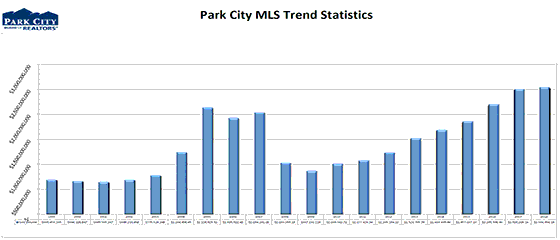 Median Price