Latest News & Statistics from Carol Agle

Buying Demand is breaking all previous records. Park City real estate is HOT! 2021 sales volume is the highest in Park CIty history..
Inventory is now at record lows. .
Vacant Land sales are now a leading segment.
As ever, the Park City market is complex and fragmented. Careful analysis is required to evaluate opportunities in discrete niches.
" My wife and I have moved every 24 months for 20 years. We know how to buy and sell property, and one of our secrets is to work with the top producer in the area. I tracked Carol down while we were living in Zurich. I could tell from the first call that she listened well. She showed us properties that were exactly like what we had requested. Carol ensured that we included some key provisions in the purchase contract that other less fortunate owners forgot to include when they bought. I only recommend people who have earned my respect, trust, and who deliver outstanding service. "
Chris Thompson
" Of all the individuals who have supported our six real estate transactions over the past 17 years (including in Manhattan), Carol and her exceptional level of professionalism have vastly surpassed our expectations. In every one of the dozen-plus homes we visited, Carol was greeted by the sellers' agent with friendliness and relief. More than once, the agent mentioned how easy and efficient Carol was to work with. In a field rife with competition and potentially charged situations, her network of satisfied counterparts is seemingly endless, underscoring a strongly positive reputation that borders on being a local institution in herself. Carol pairs the tireless resourcefulness of an expert saleswoman with the natural authenticity of someone who builds community. "
Ann and Jonathon Evans
Buyer and Seller Tips
Choose your Real Estate Agent Thoughtfully
Referrals / Familiarization
The best place to start is by asking friends for referrals.
If you're new to Park City / Deer Valley, do an informal driving tour. If the same name pops up on lots of signs in areas which appeal to you, you've probably found someone who specializes in that particular area.
Review Real Estate Advertising
What you want to evaluate are agent characteristics of importance to you, such as proven leadership and success, mix of properties promoted, expertise, clearly apparent experience and commitment to the profession.
Congeniality / Language Skills
In any transaction, your agent will be representing you, and presenting your offers to other parties. Is the agent likely to be easy to work with for others? – Yes, it does make a difference in the outcome! Is the agent likely to be a good communicator of your intentions and negotiating points? Is the agent realistic and candid? – You can waste a lot of time on transactions in which there are unrealistic expectations or valuations.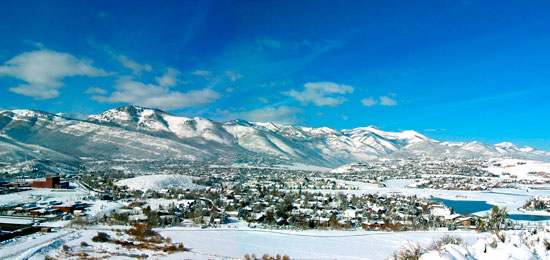 Sellers
You control four items: (a) Marketing ( we collaborate on our plan); (b) Condition (How to avoid unpleasant surprises: get a home inspection and repair important problems ahead of time); (c) Price (I will work on this with you, but it's your decision how to price your property); (d) Access ( I recommend electronic keyboxes. The easier your property is to show, the more it will be shown.)
Q/A : What's the best way to handle a low-ball offer? / Don't feel insulted. Treat it as an honest difference of opinion.
Q/A : What's the best way to handle showings? / Be sure to leave the premises looking (and smelling) clean and fresh. If at all possible, take your pets with you.
Q/A : My home inspection report lists a huge number of problems. / Recognize that the buyer is also feeling stress about this. In some situations, the impact of the inspection report essentially leads to a second sales negotiation.
Buyers
Work openly and candidly with your agent. Concealed or disguised emotions and feelings impede progress and effectiveness as you inspect properties, and are even more crucial when you go into transaction negotiations.
If it isn't working, say so! An experienced, genuinely professional Realtor can adapt, and is a good listener. And if it still doesn't get better, the discomfort is likely to be mutual between you and your agent. You both may want to end the relationship if it isn't going well.
Understand "agency." In the past, it was always the case that the agent was an agent of the seller. There is now a very complex but crucial legal form you will need to execute with your agent, which sets forth in great detail the agency relationship between you and your "buyer's" agent. This legal and working understanding is essentiall to your transaction: it clarifies and enables your Realtor to work effectively on your behalf.
Both

While there is currently modest variation in this statistic, properties currently sell at a discount of 5% from the last listed price.
PARK CITY REAL ESTATE MARKET => Questions & Answers
PARK CITY REAL ESTATE MARKET => Receive Market Updates
You can receive the latest information on property coming on the market.
You can receive the latest data on Park City Real Estate trends.
You can unsubscribe from the mail list at any time if you want to opt out.
Click here to Receive Periodic Park City / Deer Valley Market Updates.