Latest News & Statistics from Carol Agle

Park City market has been stable, with moderate valuation increases for over 5 years.
There has been an increase in the premium paid for new homes. They now sell for about 35% more per sf than existing inventory.
Inventory is relatively unchanged year-over-year. Prices continue to rise in lower valuations, less in higher-end properties.
As ever, the Park City market is complex and fragmented. Careful analysis is required to evaluate opportunities in discrete niches.
A Castle (yes, a Castle!) in the Colony212 White Pine Canyon
Bedrooms: 4
Price: $14,000,000
MLS 11907435 More Info
Park Meadows - Warm, Cozy, Charm3097 American Saddler Dr
Bedrooms: 5
Price: $1,485,000
MLS 11907605 More Info
Country (Hoytsville) Horse Property1245 S Hoytsville Road
Bedrooms: 4
Price: $950,000
MLS 12003569 More Info
Enclave Luxury TownhomeEnclave 35
Bedrooms: 5
Price: $3,360,000
MLS 12000704 More Info
Park Meadows - Favorite Park City Neighborhood1409 Little Kate Rd
Bedrooms: 4
Price: $3,290,000
MLS 12002604 More Info
Private Estate with Pool1042 Quarry Mountan Lane
Bedrooms: 5
Price: $6,870,000
MLS 11907005 More Info
Utilities and Municipaliies
To assist you in signing up for utilities, listed below are the various service companies and their telephone numbers. Please ask to have service transferred to or from your name as of the closing date. Per the utility companies and the Federal Privacy Act, we cannot transfer these services for you.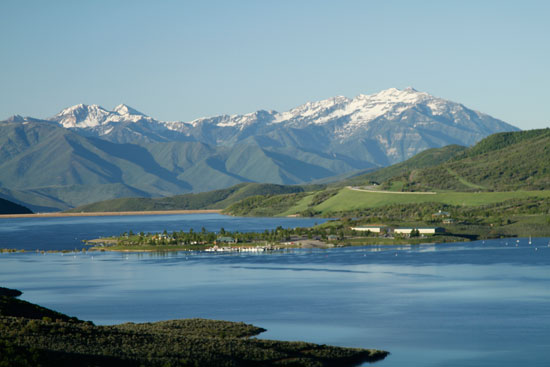 ELECTRICITY


Rocky Mountain Power
Toll Free: (888) 221-7070
www.rockymtnpower.net

Heber Light and Power
(435) 654-1581
www.heberpower.com
NATURAL GAS
Dominion Gas Company
Toll Free: (800) 323-5517
Local: (435) 649-0670
www.questar.com

TELEPHONE


Century Link
Toll Free: (800) 244-1111
www.qwest.com

CABLE / SATELLITE / INTERNET


Catapulsion Wireless Internet
Toll Free: (866) 843-7167

Mountain Wireless
(435) 649-6490
www.mwutah.com
Comcast
Toll Free: (800) COMCAST
(435) 649-4020
www.comcast.com
DIRECTV
Toll Free (888) 777-2454
www.directv.com

U.S. MAIL


US Postal Service
(800) 275-8777
Park Avenue (SR 224)
Park City, Utah 84060

TRASH / RECYCLING
Republic Services
4144 Atkinson Avenue
(435) 615-8311

WATER SERVICES


Park City Municipal Corp.
(435) 615-5224
(435) 615-4900 fax
Park City, Utah 84060

Several water companies operate in Summit County. Please contact us directly to determine the providers for your specific area not serviced by Park City Municipal Corp.

PARK CITY POLICE DEPARTMENT


445 Marsac Ave
Park City, UT 84060
(435) 615-5505

PARK CITY FIRE DEPARTMENT


730 Bitner Road
Park City UT 84098
(435) 940-2500

Chamber of Commerce/Convention & Visitors Bureau


(435) 649-6100
www.visitparkcity.com

Park City Visitors Center


(435) 658-9616