Latest News & Statistics from Carol Agle

Buying Demand is breaking all previous records. Park City real estate is HOT! 2021 sales volume is the highest in Park CIty history..
Inventory is now at record lows. .
Vacant Land sales are now a leading segment.
As ever, the Park City market is complex and fragmented. Careful analysis is required to evaluate opportunities in discrete niches.
About Carol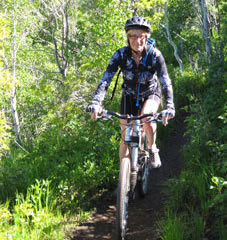 A Perfect Fit of Personality and Passion
Carol was born in Buffalo, New York and shortly thereafter moved to Omaha when her father took a job with Wurlitzer, selling those fantastic multi-colored juke boxes. This may partially explain why Carol will still spontaneously break into dance at the sound of good rock 'n roll music.
In Nebraska, Carol was State swimming champion several times, and there is no question that she developed her intense competitive drive at this time. In Carol's late teens, the family moved to California, and this is where Carol most feels herself to be "from."
"
She thoroughly enjoys helping people find the right property, whether she is working for the buyer
or the seller.
Her principal employment prior to real estate was teaching mathematics at Beverly Hills High School. This combined her love of sharing knowledge with her beliefs in clear explanation and patient guidance. These traits continue in her real estate career, as her intrinsic love of numbers and facts blends very well with her strong desire to work with people to find the right solution. She thoroughly enjoys helping people find the right property, whether she is working for the buyer or the seller.
Equally powerful for Carol is her devotion to family, to physical fitness, and to helping her clients. To wit, she hardly ever misses a dinner at home, she exercises without fail on any day of the week which ends in "Y" and, through a mere average of 2400 minutes per month of cell-phone usage, she keeps her clients up to date on everything important in the Park City and Deer Valley real estate markets. In very short analysis, the principles underlying Carol's success are habitual diligence and persistence, a passion for providing and caring for others, and a robust sense of happiness and incredible energy.