Latest News & Statistics from Carol Agle

Sales volume has leveled at normal levels; less activity in some significant market areas.
Inventory has increased to normal levels from record lows...
Vacant Land sales are now a leading segment.
As ever, the Park City market is complex and fragmented. Careful analysis is required to evaluate opportunities in discrete niches.
" My wife and I have moved every 24 months for 20 years. We know how to buy and sell property, and one of our secrets is to work with the top producer in the area. I tracked Carol down while we were living in Zurich. I could tell from the first call that she listened well. She showed us properties that were exactly like what we had requested. Carol ensured that we included some key provisions in the purchase contract that other less fortunate owners forgot to include when they bought. I only recommend people who have earned my respect, trust, and who deliver outstanding service. "
Chris Thompson
" Of all the individuals who have supported our six real estate transactions over the past 17 years (including in Manhattan), Carol and her exceptional level of professionalism have vastly surpassed our expectations. In every one of the dozen-plus homes we visited, Carol was greeted by the sellers' agent with friendliness and relief. More than once, the agent mentioned how easy and efficient Carol was to work with. In a field rife with competition and potentially charged situations, her network of satisfied counterparts is seemingly endless, underscoring a strongly positive reputation that borders on being a local institution in herself. Carol pairs the tireless resourcefulness of an expert saleswoman with the natural authenticity of someone who builds community. "
Ann and Jonathon Evans
Arts, Performing Arts & Film
Arts & Film
Park City also offers intellectual and cultural pursuits. The community hosts colorful and eclectic festivals throughout the year, including the world-famous Sundance Film FestivaI. In every season, the Park City Performing Arts Foundation offers celebrated live dance and musical performances, and every weekend the Park City Film Series screens a different independent film.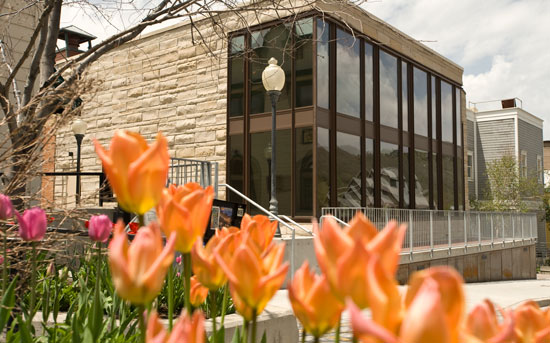 Galllery Stroll

Park City offers the perfect setting to enjoy fine art in dozens of attractive galleries. On the last Friday of each month, take part in the Gallery Stroll, a wonderful evening of art, hors d'oeuvres and live music. The Stroll begins at the Kimball Art Center located at 638 Park Avenue, in the heart of historic Park City, and runs from 6 to 9 pm.
Twenty-five galleries participate each month, many of the galleries have artists on hand to meet the public. Twenty-two of the galleries are located on historic Main Street, two on nearby Iron Horse Drive, and one gallery can be found at Redstone in Kimball Junction. Your map and ticket may be purchased at the Kimball. Admission is $5.
The Park City Gallery Association's 25 galleries offer a variety of top quality art sure to appeal to your individual taste! Visit www.kimball-art.org for more info.
The Performing Art Foundation
The Park City Film Council is dedicated to providing to the residents of Park City and the surrounding area opportunities to experience and view motion pictures not normally available through commercial outlets in the Summit County area. It will also strive to bring viewers the opportunity to experience and view films which have obtained recognition as unique and exceptional cinematic efforts that have not been exhibited in our area. Films are shown at the Jim Santy Auditorium, 1255 Park Avenue, at 8:00 p.m. on Fridays and Saturdays. Films are shown weekends between September and June. Call 435-615-8291 for more information or visit www.parkcityfilmseries.com.
The Egyptian Theater
The Egyptian Theatre Company is an Actor's Equity small professional theatre company in residence at the Egyptian Theatre. The theatre company brings four lighthearted and entertaining comedy and musical comedy productions to the stage each year. Located on Park City's historic Main Street, it is easy to find and is a must see for new comers to Park City.
Live theatrical performances have long been a centerpiece of Park City culture, even in the rough and tumble days of active mining. In the late 1880's, the impressive sum of $30,000 was raised by subscription to build the ornate Opera House that housed touring companies. On a warm June night in 1898, fire roared from the American Hotel and quickly threatened to consume the town. Despite the assistance of fire companies from as far away as Ogden, most of the town was demolished and the Opera House was gutted.
With the rebirth of Park City as a ski and resort town in the 60's, the Egyptian continued to present live theatre, though old fashioned "meller dramas" were the most consistent fare. In 1978 the buildings architectural integrity was threatened. Preservation of it's distinctive Egyptian feature was achieved in 1981 when the building became home to Park City Performances. Live theatre of all genres began to be presented on the boards of the theatre. By the mid 90's, the building was in need of major repair and renovation. Save Our Stage was formed by a few community-minded individuals who raised the funding for a major facelift to restore the building to its former glory. The theatre reopened February 14, 1998.
To explore current recreational opportunities, we offer a favorite link:Park City Government Site - Recreation