Latest News & Statistics from Carol Agle

Median price of a Single Family Home in the Park City limits is $1,630,000, up 18% in a year.
Median price of a home in the greater Park City area, outside the city limits is $975,000, up 11% in a year.
Median condominium price in Park City is $650,000, up 16% in a year.
Market remains highly segmented, with micromarkets of high value still existing.
Super Hillside Home - Close but Private Setting4700 Nelson Court / Cedar Draw
Bedrooms: 6
Price: $3,620,000
MLS 11805843 More Info
High Lot with Commanding Views2740 Bear Hollow Drive
Bedrooms:
Price: $1,998,500
MLS 11804874 More Info
Red Ledges - Golf, Huge Views457 Ibapah Peak Dr
Bedrooms: 4
Price: $1,460,000
MLS 11805209 More Info
Canyons Luxury Home98 White Pine Canyon Road
Bedrooms: 6
Price: $7,250,000
MLS 11800250 More Info
Extraordinary Glenwild Residence575 Mountain Holly Rd
Bedrooms: 5
Price: $4,650,000
MLS 11804459 More Info
Festivals and Events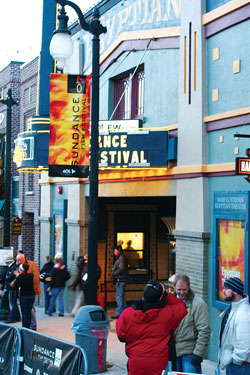 Sundance Film Festival
The annual Sundance Film Festival, held each January in Park City, Utah, is widely recognized as the premier showcase for American and international independent film. Inclusive and eclectic in its programming approach, the festival has grown to include film culture events, panel discussions, youth programs, online exhibition, and live music. Attended by more than 45,000 people from around the world each year and with an online audience exceeding 1,000,000 users, the Sundance Film Festival creates a vibrant, unique community of artists and audiences that extends well beyond the mountains of Park City, Utah.
Park City Kimball Arts Festival
The annual early August Park City Arts Festival is one of the summer's biggest draws. Artists and craftsman from around the world come to show and sell their beautiful art pieces. There are also numerous art galleries throughout town which exhibit great artwork from around the world. The Kimball Art Center provides exhibition space for talented local and regional as well as world-famous artists.
Visit www.kimball-art.org for more info.