Latest News &amps; Statistics from Carol Agle

Remarkably, the Park City market has been basically post-crash stable for 5 years.
There has been an increase in the premium paid for new homes. They now sell for about 35% more per sf than existing inventory.
Inventory is up a bit. Prices continue at a steady rise, although not huge. The number of sales has fallen a bit.
As ever, the Park City market is complex and fragmented. Careful analysis is required to evaluate opportunities in discrete niches.
Park City Old Town - Ski Access156 Norfolk Ave
Bedrooms: 3
Price: UNDER CONTRACT
MLS 11900131 More Info
Extraordinary Glenwild Residence575 Mountain Holly Rd
Bedrooms: 5
Price: $4,650,000
MLS 11804459 More Info
Canyons Luxury Home98 White Pine Canyon Road
Bedrooms: 6
Price: $6,995,000
MLS 11800250 More Info
Upper Deer Valley Family Ski Lodge7979 Roamer Court
Bedrooms: 9
Price: $7,260,000
MLS 11808419 More Info
Red Ledges - Golf, Huge Views2172 Signal Peak
Bedrooms: 4
Price: $1,725,000
MLS 11804086 More Info
Super Hillside Home - Close but Private Setting4700 Nelson Court / Cedar Draw
Bedrooms: 6
Price: $3,620,000
MLS 11805843 More Info
Meet Carol
One of Americaís Best
Carol moved to Park City in the early 1980s, and embarked on her real estate career just as a mid-80s slump developed. Despite this, she was awarded the "Rookie of the Year" designation by the Park City Board of Realtors. Since then, her continuing diligence established her as one of the top real estate agents in Park City and Deer Valley. She has been designated the top "Sales Agent of the Year" four times, more than any other Realtor in Park City / Deer Valley.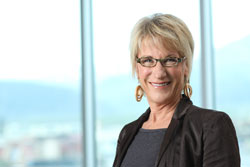 In addition, her professional success has earned her continuing recognition on the Wall Street Journalís list of the Top 100 Agents in the Country. Carol has served as President of the Park City Board of Realtors, and is currently Chairperson of the Statistics Committee.
Her extensive experience coupled with her grasp of detail, sets her apart from other Realtors -- Carol is a virtual walking encyclopedia of Park City and Deer Valley real estate knowledge.
To provide augmented professional service; to make your real estate transactions run smoothly, Carol engages experienced, fully-licensed, full-time Realtor associates. Whereas some agents employ "assistants", Carol's office group comprises bona-fide professional agent-associates.