Latest News & Statistics from Carol Agle

Park City market has been stable, with moderate valuation increases for over 5 years.
There has been an increase in the premium paid for new homes. They now sell for about 35% more per sf than existing inventory.
Inventory is relatively unchanged year-over-year. Prices continue to rise in lower valuations, less in higher-end properties.
As ever, the Park City market is complex and fragmented. Careful analysis is required to evaluate opportunities in discrete niches.
Park Meadows - Warm, Cozy, Charm3097 American Saddler Dr
Bedrooms: 5
Price: $1,485,000
MLS 11907605 More Info
A Castle (yes, a Castle!) in the Colony212 White Pine Canyon
Bedrooms: 4
Price: $14,000,000
MLS 11907435 More Info
Upper Deer Valley Luxury CondoStage #48
Bedrooms: 6
Price: $4,400,000
MLS 12004627 More Info
Super-Close Ski In/Out Park City MountainSnowflower 101
Bedrooms: 2
Price: $ - Just Sold - $
MLS 12002553 More Info
Snow Park Condo - Views, SkiingPinnacle 78
Bedrooms: 4
Price: $2,095,000
MLS 12100372 More Info
Dining Favorites
First and foremost: This is not a complete list of favorites, and it's almost unfair to attempt this section. Park City has an abundance of excellent restaurants in all categories, and fear of omissions is intense. But, here is a list of the restaurants we seem to have visited the most frequently in the past year: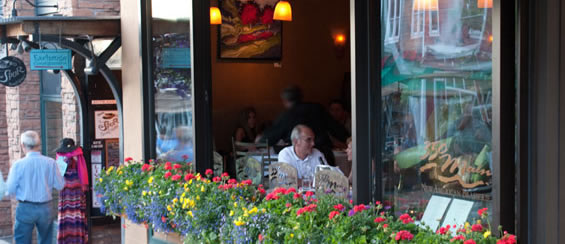 High West Distillery is not just a distillery and bar. Delightfully crafted from an historic garage and an Old Town house next door, High West has number of cool rooms (upstairs and down) and a relaxed casual vibe that makes you feel like you are a guest in an old friend's home. In addition to tours of the distillery, they serve a full menu of great food. From the atmosphere to the drinks to the dining, this is a really good restaurant.
Riverhorse has excellent cuisine, and it's also known for the piano players that accompany dinner. Because of the acoustics, it can be a bit noisy on busy nights, but it's always reliable, and known for top-notch service.
350 Main has a very appealing menu and food preparation to match. Routinely named by Salt Lake Magazine as one of the best in the State, 350 Main never disappoints. We like the variety of offerings, and the ambience is quiet and inviting.