Latest News & Statistics from Carol Agle

Remarkably, the Park City market has been basically post-crash stable for 5 years.
There has been an increase in the premium paid for new homes. They now sell for about 35% more per sf than existing inventory.
Inventory is up a bit. Prices continue at a steady rise, although not huge. The number of sales has fallen a bit.
As ever, the Park City market is complex and fragmented. Careful analysis is required to evaluate opportunities in discrete niches.
Upper Deer Valley Family Ski Lodge7979 Roamer Court
Bedrooms: 9
Price: $6,976,000
MLS 11808419 More Info
Canyons Village Ski-Through LuxuryApex Residences 903
Bedrooms: 4
Price: $2,800,000
MLS 11604380 More Info
High Lot with Commanding Views2740 Bear Hollow Drive
Bedrooms:
Price: $1,998,500
MLS 11804874 More Info
Private Estate with Pool1042 Quarry Mountan Lane
Bedrooms: 5
Price: $6,870,000
MLS 11907005 More Info
Red Ledges - Golf, Huge Views2172 Signal Peak
Bedrooms: 4
Price: $1,660,000
MLS 11804086 More Info
Eagle Pointe - Views!3139 Meadows Drive
Bedrooms: 4
Price: $1,940,000
MLS 11906765 More Info
Schools and Education
A Town Committed to Top Quality Education
Validation from an independent source about the caliber of the educational offerings in Park City comes from Newsweek which has ranked Park City High School among the top 200 high schools in America since 2004. Park City High School offers a complete high school curriculum and an extensive selection of AP (Advanced Placement) courses. Language offerings include Spanish, French, and Mandarin Chinese. In conjunction with the AP curriculum and with the support of members of the community, PCHS has offered school sponsored trips to Europe and China.
Core curriculum for the public middle schools covers language arts (writing and reading), math, science, social studies (history), healthy lifestyles (health and physical education) and information technology (computers). Expanded curriculum includes drama, music, band, French & Spanish, visual arts, dance, shop, home economics, and life skills classes. Outdoor education programs allow students to experience nature and hiking as well as learning about environmental issues through slides, lectures and hands-on projects.
All of the Park City public schools offer the state regulated core curriculum. Each of the public elementary schools are required to offer reading, math, science and social studies, and several of the schools offer dual immersion programs in Spanish and English or French and English. Park City public schools also offer physical education and computer classes in grades 1 through 5.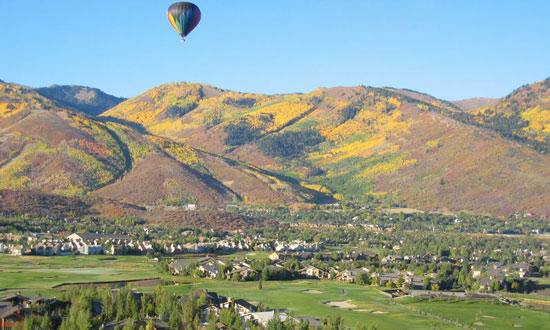 The Park City School District is supported by the community in its efforts to make sure the students in the district receive the best education possible, whatever their chosen path. As a case in point, Utah permits communities to vote additional taxation to provide augmented funding for its local schools. Park City has voted twice to approve these measures, which is the permissible limit for this program.
Further evidence of the community's support for education is the commitment and contributions of the Park City Education Foundation. Over the past ten years, PCEF has raised over $4,000,000 which has funded pilot programs such as full day kindergarten, after school learning assistance programs, books, library additions, science and technology programs, and advanced teacher training. Few communities support education to level Park City does, and few student populations get as much out of their educational opportunities as do the kids in the Park City School District.
GENERAL SCHOOL STATS
Park City Enrollment total: 4,261
Elementary (4 schools): 2,003
Middle (2 schools): 1,588
High School (1 school): 1,277

PARK CITY SCHOOL DISTRICT
2700 Kearns Blvd
Park City, UT 84060
(435) 645-5600
www.pcschools.us
ELEMENTARY SCHOOLS Grades 1-5

McPolin Elementary School
2270 Kearns Blvd.
Park City, Utah 84060
(serves Park Meadows, Old Town, Prospector)

(435) 645-5630 phone
(435) 645-5633 fax

Jeremy Ranch Elementary School
5060 Rasmussen Road
Park City, Utah 84098
(serves Jeremy Ranch, Pinebrook)

(435) 645-5670 phone
(435) 645-5675 fax

Trailside Elementary School
5700 Trailside Drive
Park City, Utah 84098
(serves Silver Creek, Trailside, Silver Summit)

(435) 645-5680 phone
(435) 645-5681 fax

Parley's Park Elementary School
1002 Silver Springs Road
Park City, Utah 84098
(serves Snyderville Basin area)

(435) 645-5620 phone
(435) 645-5623 fax

MIDDLE SCHOOLS

Treasure Mountain Middle School (Grades 8-9)
2530 Kearns Blvd.
Park City, Utah 84060

(435) 645-5640 phone
(435) 645-5644 fax

Ecker Hill Middle School (Grades 6-7)
2465 West Kilby Road
Park City, Utah 84098

(435) 645-5610 phone

HIGH SCHOOLS Grades 10-12

Park City High School
1750 Kearns Blvd.
Park City, Utah 84060

(435) 645-5650 phone
(435) 645-5658 fax

Private Schools
There are also excellent private schools in the Park City area, offering a diversity of education. Currently there are two Montessori academies, a private acadmic day school, and an unusual and respected school for winter-sports athletes, which inverts the normal educational calendar, placing intensive academic work in the summer, freeing the winter competition season for the athlete/students. Please contact me to begin research into these if of interest.


PARK CITY PRIVATE SCHOOLS

Park City Academy (Pre-8 )
3120 W. Pinebrook Road
Park City, Utah 84098

(435) 649-2791 phone

The Winter Sports School
4251 Shadow Mountain Dr
Park City, Utah 84060

435-649-8760 phone