Latest News & Statistics from Carol Agle

Sales volume has leveled at normal levels; less activity in some significant market areas.
Inventory has increased to normal levels from record lows...
Vacant Land sales are now a leading segment.
As ever, the Park City market is complex and fragmented. Careful analysis is required to evaluate opportunities in discrete niches.
" My wife and I have moved every 24 months for 20 years. We know how to buy and sell property, and one of our secrets is to work with the top producer in the area. I tracked Carol down while we were living in Zurich. I could tell from the first call that she listened well. She showed us properties that were exactly like what we had requested. Carol ensured that we included some key provisions in the purchase contract that other less fortunate owners forgot to include when they bought. I only recommend people who have earned my respect, trust, and who deliver outstanding service. "
Chris Thompson
" Of all the individuals who have supported our six real estate transactions over the past 17 years (including in Manhattan), Carol and her exceptional level of professionalism have vastly surpassed our expectations. In every one of the dozen-plus homes we visited, Carol was greeted by the sellers' agent with friendliness and relief. More than once, the agent mentioned how easy and efficient Carol was to work with. In a field rife with competition and potentially charged situations, her network of satisfied counterparts is seemingly endless, underscoring a strongly positive reputation that borders on being a local institution in herself. Carol pairs the tireless resourcefulness of an expert saleswoman with the natural authenticity of someone who builds community. "
Ann and Jonathon Evans
All the Real Estate Listings in Park City and Deer Valley Are Right Here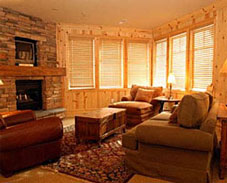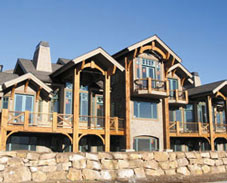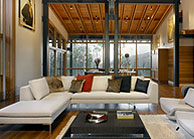 From Homes to Condos and from Ranches to Estates
Every piece of real estate available for sale in Park City is accessible right here on this website. Not just Carol's listings or Berkshire Hathaway Utah's listing, but every listing. Since that might be more information than you would like to search through, we have provided you the tools to narrow your search to just the things that are most important to you – number of bedrooms, type of property, price, neighborhood, even how big the garage is.
"
... she is likely to know of properties that haven't yet hit the market that just might be right for you.
Just fill in the information in the form below and to the right, and you'll begin to get a picture of the types of properties that are available to you. While the search capabilities on this site show everything that's on the market, it doesn't show things that haven't been listed yet. One of the results of the difficult real estate market over the past couple years is a growing list of "pocket listings" where people might have said to their Realtor something like, "I don't really want to list it and put a sign in the yard, but if you ever hear of someone who would be interested in my property, let me know…"
Because of Carol's long and high standing in the real estate community in Park City and Deer Valley, she is likely to know of properties that haven't yet hit the market that just might be right for you. We encourage you to search through the listings available to begin to get a feel for the market, and when you are ready, we invite you to call Carol to discuss the market in more depth so you can find the property that's just right for you, or find just the right buyer for your property.